Villa Bom Jardim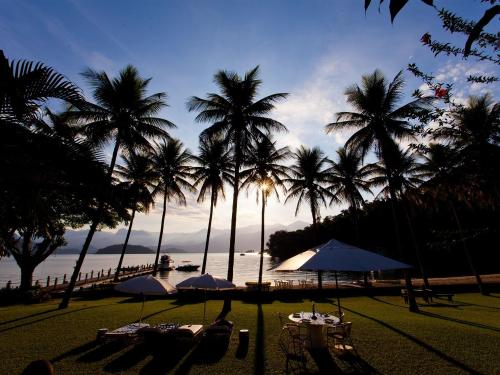 The Villa Bom Jardim is an exclusive house , located in a place of rare natural and scenic beauty, with private beach, and the same owner as the Pousada do Sandi * .
Ideal for those who want the coziness of a house of their own, but surrounded by exclusive services.
* This is a separate product, with no connection with lodging at Pousada do Sandi.
At only 10 minutes by boat from the historic center and at the foot of the Atlantic Forest, the property features:
? more than 1,500 square meters;
? 05 suites and 01 room, being 02 Master Suites with Auping beds and TV;
- All have air conditioning, linens and amenities of the trousseau line
? video room, with home theater, living rooms, dining room - air conditioned rooms;
? exclusive area with barbecue, wood stove and pizza oven;
? steam room;
? extensive gardens with litchi and pitangueiras feet, in addition to the more than 600 feet of palm heart that have been there for more than 40 years;
? WiFi;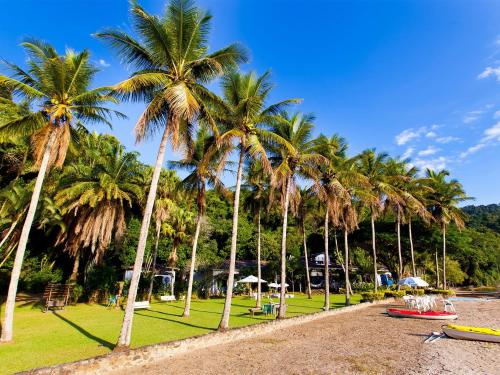 Items included in the rental:
? Staff, to make your stay as pleasant as possible;
? Boat 36 feet - two round trips: Paraty / Villa Bom Jardim / Paraty;
- other use in a courtesy, with a charge only of the sailor's fuel and daily.
? Wakeboard;
? Stand up surf;
? Kayaks for 01 and 02 people;
? Parking - for boats (marina) and cars (parking of Pousada do Sandi).
Capacity: 10 people.
Special daily rates: R $ 8,000.00 *
* except periods of holidays and local festivities.
We offer some services that can be requested separately:
? Local chef offering the best of Brazilian and caiçara food or Chef Siciliano, with high gastronomy, providing all the refinement of Mediterranean food
? SPA - relax further with the services of the Spa Shambala;
For more information, visit our website www.villabomjardim.com or contact us: reservas@pousadadosandi.com.br | Phones: 11 2503-0195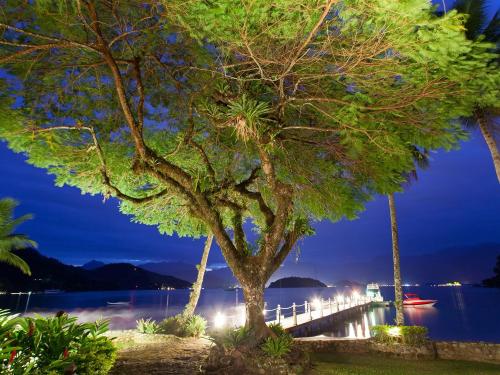 CURIOUS:
Among all the Brazilian coast, Villa Bom Jardim was the initial scenario chosen by Heineken for its worldwide commercial for the final UEFA - Champions League 2013. Watch clicking
HERE
.
See the videos below and learn more about the Villa: